The Special Semester on "Tomography Across the Scales" concluded with its final workshop on "Inverse Problems in Large Scales" and spanned the interval between 28 November – 2 December 2022.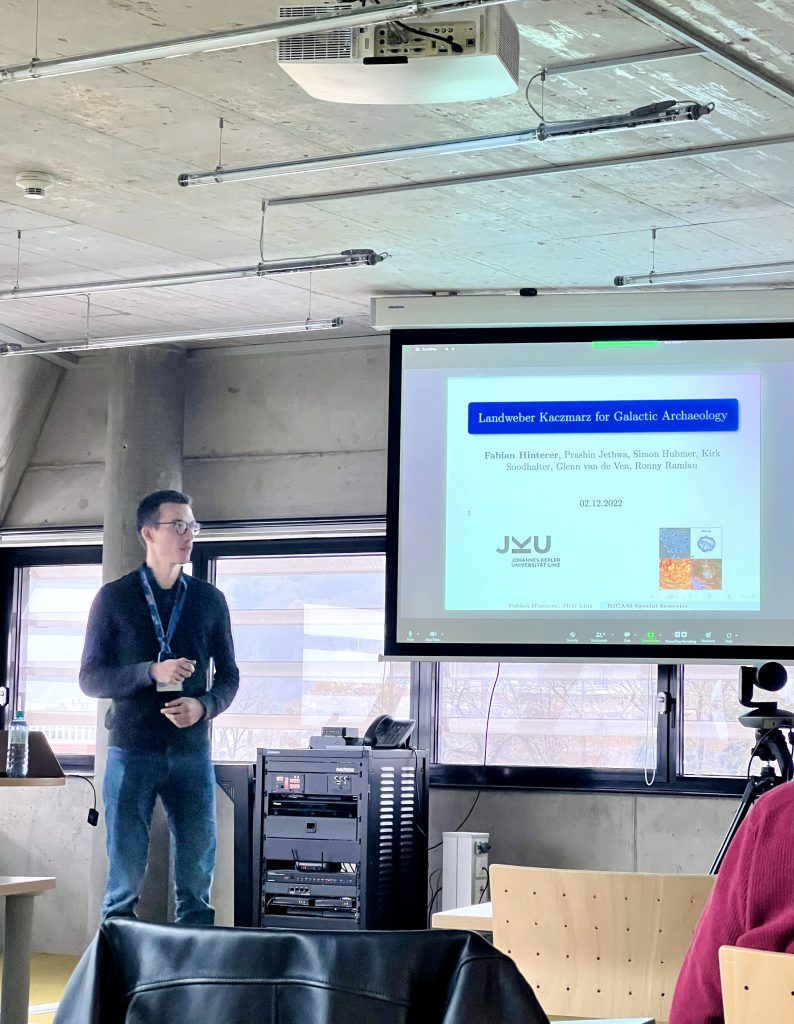 There, SFB member Fabian Hinterer gave a talk on "a projected Nesterov-Kaczmarz approach to stellar population distribution reconstruction in Extragalactic Archaeology" in the presence of experts spanning the various mathematical branches that are connected to inverse problems. Other SFB members were also participants, including organisers Otmar Scherzer and Ronny Ramlau, as well as Peter Elbau, Michael Quellmalz, Ekaterina Sherina, Simon Hubmer and Kemal Raik.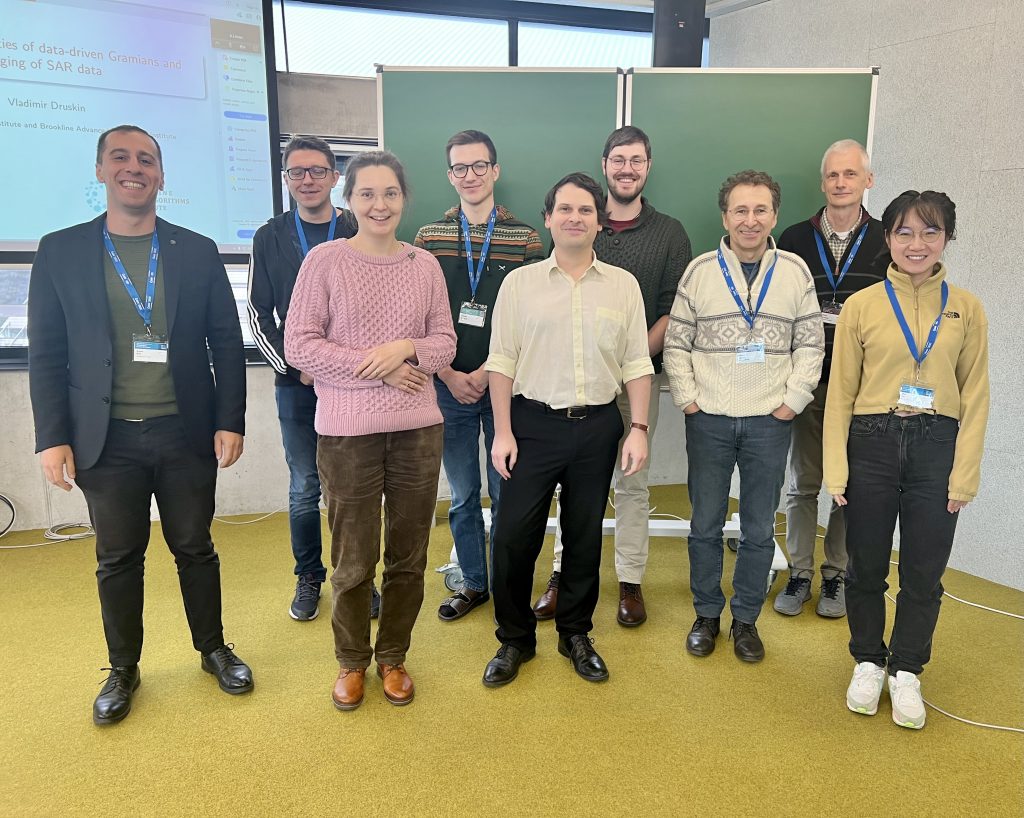 We would once again like to thank the organisers for their hospitality and providing the platform for experts in the area to share and exchange ideas.