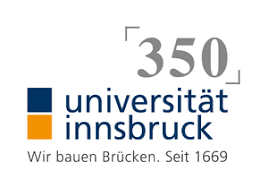 Benedikt Pressl and Mia Kvåle Løvmo, members of the sub-project Imaging of Trapped Particles presented part of their work related to the SFB at the events "Campus Tage Technik" in April and "Fest der Wissenschaft" in June, as part of the 350th anniversary of the University of Innsbruck.
Scientists working at the Campus Technik presented aspects of their research (small presentations and experiments) to more than 1500 pupils. Benedikt was the coordinator and together with Mia, Franziska Strasser, Simon Moser, Alexander Jesacher, Lisa Bodner, Nicola Bregenzer and Martin Bawart gave hands-on experiments and exciting presentations about Optical tweezers and Lasers.
Since March of this year, Monika Ritsch-Marte, the PI of the sub-project
Imaging of Trapped Particles
, is a member of the German National Academy of Sciences
Leopoldina
. We congratulate Monika for this achievement, reflecting her recognition as an expert in Optics.